company profile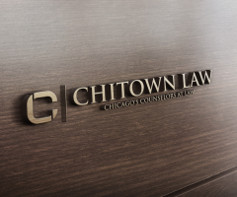 Our Firm was founded in 2006 by Attorney Christian Bremmer. It has offices in Chicago, Illinois and affiliated offices in Germany.  The firm serves local, regional and national clients, including corporations and high profile individuals. The firm has a strong transactional and litigation practice. The litigation practice includes commercial, construction, and domestic relations matters. The transactional practice includes real estate (including representing commercial and residential developers), lending, commercial law, business organizations, and landlord/tenant matters.
The transactional practice group is versed in handling all types of business transactions, including buying and selling real estate, leasing, lending, commercial law, and the sale and purchase of businesses, including leveraged buy-outs. To support the practice, Chitown Law has made a substantial investment in information technology and has a technological capability comparable to much larger firms.
Testimonials
"Chitown Law has been handling all of our real estate transactions - numerous new construction multi-unit condo developments and multi-million dollar high-end single family homes, as well as all related contract and contractor issues, mechanic liens and litigation. They are extremely thorough and knowledgeable and - most importantly - they get deals done!"Owner - Dolyva Development
"We have used the services of Chitown Law for several years with consistently outstanding results. They are there for us when we need them, they follow through and care..."CEO - Hegele Logistic
"... [the attorney] truly cares about his clients and their problems, and works tirelessly for what is right on their behalf. His compassion and understanding were as important to us as was his legal expertise. We were very grateful to have someone representing us who was sensitive to our personal fears and concerns ... an attorney who was "truly on our side..." They helped us make it through one of the darkest periods of our lives, and for this we will always be thankful..."Donna N.
our standards