COMPETENT advice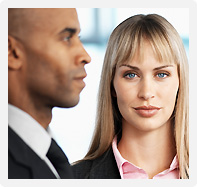 Are you searching for the right Chicago lawyer to provide you with legal representation? Do have questions that can only be answered by a legal professional? At Chitown Law we understand that handling legal issues on your own can be difficult. We do everything possible to make this situation easier on you. Instead of gambling on a negative outcome, call our office to set up a free initial consultation.
When you choose Chitown Law, you are gaining local representation. We are well versed in the guidelines and procedures that affect your case. Our knowledge and experience works in your favor, making sure that you are fully aware of all of the options available to you. After your free case evaluation, we give you the flat rate fee for our services. There are never any hidden costs. That means that when we provide you with a quote that is exactly what you will pay. Legal representation should be something everyone can afford.
Regardless of your situation, you want a Chicago IL lawyer that can provide you with personal attention as well as reasonable fees. Instead of taking matters into your own hands and hoping for the best, contact Chitown Law. Our flexible appointment availability works around your schedule to provide you with the legal assistance needed for a positive outcome. Whether you need an at-home consultation or want to schedule an appointment for a free case evaluation, call our office today.
legal news headlines
Illinois bar exam gets harder. Illinois has decided to make its bar exam more difficult beginning this summer by raising the minimum passing grade by four points. The minimum score will go up by another four points in July 2015.

More

Court orders removal of $1.8M home mistakenly built on park land. A developer who relied on a faulty land survey will have to move the $1.8 million home he built on park land on Rhode Island's coast, the state supreme court has ruled.

More
Practice
1

Choosing and setting up the right type of entity and clearly defining roles and responsibilities of the business owners is crucial when venturing into new business opportunities.

2

Whether condos, single family, commercial or mixed-use properties, Chitown Law will help make your project a roaring success.

3

We understand that in times of personal crisis, you want answers. As your Illinois Family Law attorney, we will guide you through what you can expect during the process and help you to understand your options and rights as mandated by Illinois Law.